Get instant access to our 'Buying a Property in Spain' guide, today
When buying a property in Spain, it makes sense to get expert advice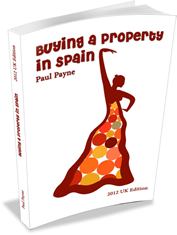 The 'Buying a Property in Spain' guide is an essential resource for anyone planning a purchase in Spain.
Whether you have just started to plan a purchase, want to know more about living in Spain or are just curious about how to get the most out of the market; this free guide will take you step by step through the process of researching and buying a Spanish property.
With the 'Buying a Property in Spain' guide you will be getting inside knowledge that includes how to research effectively, buy safely and save thousands on your purchase.
What's included in the FREE guide
17 Chapters including:
Choosing the right location
Ensure your property purchase is safe and legal
Budgeting for additional costs
How to plan effective viewings
How to negotiate the best deal
Fill in the form for instant access
MASA International - Spanish Property Specialists
MASA International is a fully accredited company that has helped over 34,000 families find their property in Spain. MASA International was founded in 1981, and has grown from its simple beginnings as a beachfront estate agency to the solid, international organisation it is today without ever losing that special 'family feel' that our clients continue to find reassuring.
Let us help you make your dream come true, buying a property in Spain: get our free guide to buying a property in Spain, Order our Brochure or speak with one of our property advisors on +44 (0) 208 686 4696.